Welcome 

www.ourgrantville.com

It is my intent to have a site for Grantville, GA

that will serve the citizens of this great community.

This site is owned and paid for by Jim Sells, owner of Sells Properties and Mayor of Grantville

August 2014

RE-Elect Jim Sells Mayor!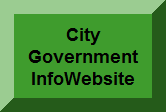 This page was last updated: August 26, 2014
ARE YOU ON OUR MAILING LIST ??

Stay informed on matters important to Grantville!

email jimsells5@gmail.com

put "ADD" in the subject line.