Welcome 

www.ourgrantville.com

It is my intent to have a site for Grantville, GA

that will serve the citizens of this great community.

This site is owned and paid for by Jim Sells, owner of Sells Properties and Mayor of Grantville

October, 2013

FINALLY, AFTER 3 LONG YEARS WE ARE HAVING AN ELECTION!!

THE CITIZENS, AFTER WATCHING MUCH EMBARRASSING CHAOS, CAN HAVE A SAY  !!!

IF THE CITIZENS ELECT LEONARD GOMEZ AND DAVID RILEY THE CITY WILL BE RUN LIKE A BUSINESS.

YOU WILL END CRONYISM, SPECIAL INTEREST, FRONT PAGE EMBARRASSMENT, ABUSE OF CITY EMPLOYEES, AND WASTE OF CITY FUNDS.

ELECT GOMEZ & RILEY AND LET'S MOVE GRANTVILLE FORWARD  !!!!

Left Leonard Gomez    Right David Riley

Statement by Mr. Gomez;

    "We need stability in the council and we have a long road ahead. We need to restore the credibility, respect, trust and honor back into our community, and city government. Our community has no faith for our city council. Damage control.  We can do it with the right leadership in the city council. I will be hitting the streets to get votes. With me and David in the city council we can restore the faith and respect back into our community and move forward to build for the future".

Mr. Gomez bio;

    I believe in family, community and economic growth. Which I believe we need more of in Grantville. It is "Time for Change" and I am ready to do my civic duty and make sure that all families, and businesses in our community are valued and their voices are heard. I believe in serving my community and valuing our resident's opinion as well as what can we to make it a better city to live in. I want Grantville to be known as a "WELCOME" city.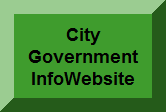 This page was last updated: October 4, 2013
ARE YOU ON OUR MAILING LIST ??

Stay informed on matters important to Grantville!

email jimsells5@gmail.com

put "ADD" in the subject line.